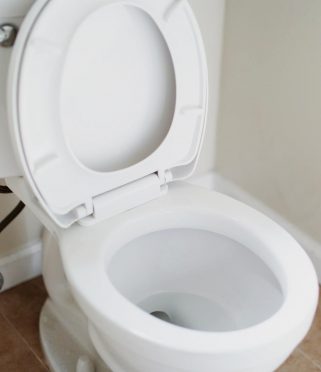 Did you know that around 30% of total indoor water consumption can be directed to toilets? This is why it's no wonder that water-saving toilets are among the most-searched items in online marketplace platforms.
Also known as low-flow toilets, water-saving toilets work in two ways: clearing waste through either gravity or pressure. Gravity-driven toilets work by releasing water upon the sight of waste, before eventually flushing its contents along with the water flowing down the tank and the pipes. Whereas, pressure-assisted toilets work like a big water balloon. Water fills the toilet tank and stays there under pressure. Upon opening the flushing valve, pressure and gravity unite to perform a powerful flush.
Water-saving toilets usually come in five types: gravity-assist, dual-flush, pressure-assisted, vacuum-assisted, and tank inserts. While gravity-assisted toilets are ideal for those looking for a cost-effective yet common option, pressure-assisted toilets execute the best flush – which makes them on the pricier side. If purchasing a water-saving toilet isn't your priority at present, investing in tank inserts – which allows you to save up to a gallon of water per flush, can discreetly hang inside the tank while still getting the job done.
Shifting from a traditional to a water-saving toilet, while may not be the most dramatic form of saving the environment, can perfectly harmonize with the planet you're living in. Promoting water conservation with its ever-evolving technologies isn't solely exclusive for building-product manufacturers to perform, but a major responsibility shall also be given to architects and their clients alike.
PhilBIG PICKS:
1. Kohler Reach Up 2PC BTW (610mm), Slim seat, 2.6/4L, P trap (185mm)
Reach Up 2PC BTW toilet with apron skirted bowl design and compact bowl length – 610mm to meet small bathroom needs
---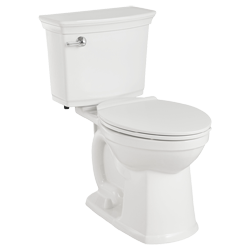 2. American Standard VorMax Plus Right Height Elongated Complete Toilet
Self-cleaning toilet that freshens with every flush
The VorMax jetted scrub, plus LYSOL® cleaner work together to keep the bowl clean and smelling fresh
Cleaning compartment is seamlessly hidden and easy to access
VorMax Plus FreshInfuser™ features LYSOL® cleaner and lasts up to 30 days
CleanCurve® Rim Design eliminates dirt buildup
EverClean® is an antimicrobial additive that inhibits the growth of stain and odor causing bacteria, mold and mildew on the surface
Right Height® tall toilet bowl sits at chair height for ease of use and is ADA accessible
Elongated toilet bowl shape provides added comfort
---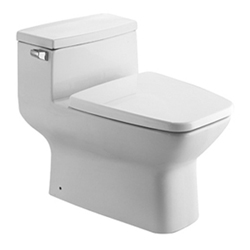 3. HCG HILTON – C3032T
Close-coupled lever type single flush water closet
L725 x W455 x H615 mm
Rough-in 300 mm
Water consumption: 4.8 LPF
Flushing system: Siphone Jet