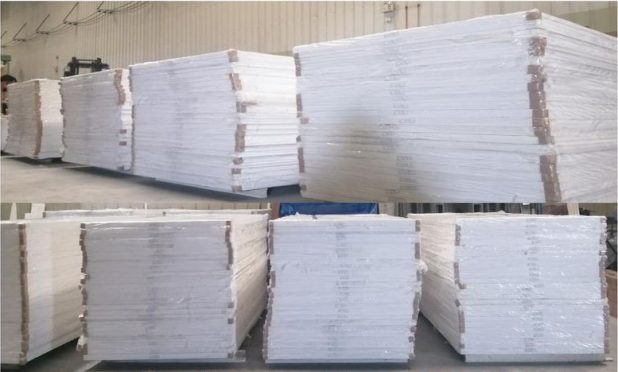 NEW CELUKA BOARD is FINALLY AVAILABLE.
Product:
Celuka Board
The consistency of the foam part is more compact.
It comes with PE film on one side of the board and plastic for surface protection.
It has a higher density compared to before.
5mm – 0.63 g/cm³ density
12mm – 0.60 g/cm³ density
18mm – 0.65 g/cm³ density
Skin: Semi Gloss
Size: 4ft x 8ft
Color: White Only
You can place your order thru online, just send us a message to our Facebook account: Celuka Board or to our Facebook Page: Sapacific Manufacturing. If you need further information, you may contact us below.
Mobile Number: 09278171860
PLDT Landline: 02-8-703-3466
Email Address: [email protected] / [email protected]
Sapacific Manufacturing
09278171860