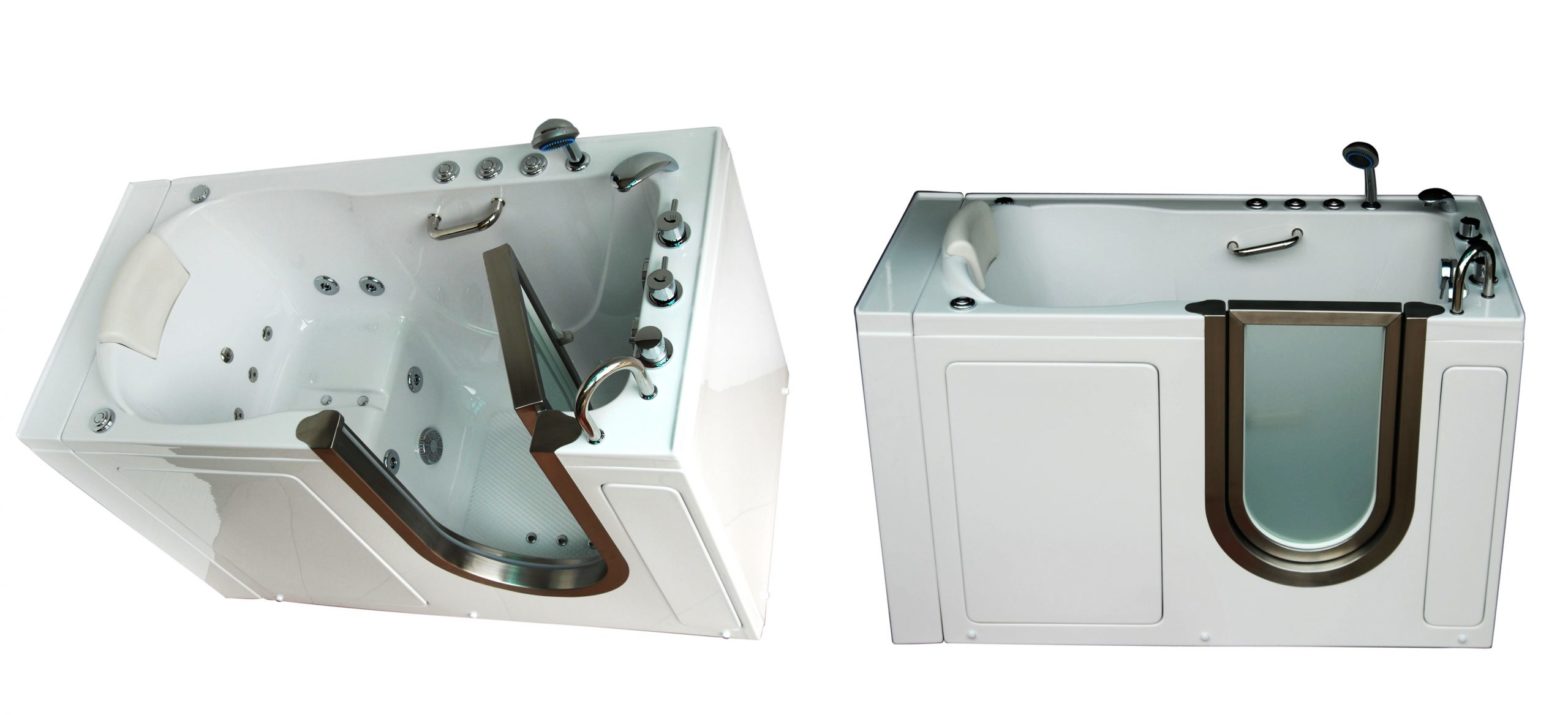 Did you know that bathrooms are responsible for 80% of fall injuries in the world? In a space where the majority of its necessities are potential tripping hazards – soap, slippery floor, it's imperative to have a double look at your bathroom, and that includes your bathtub.
Wondering how your bathtub can turn into a safer, accessible, and healing space? Step into a new kind of bathing experience with a walk-in bathtub, a bathtub with a watertight door that allows you to step in and out of the tub over a safer, lower threshold. Its mechanism isn't that hard to understand, either. You simply close the door upon entry, the tub fills and drains the water as needed, and you can open the door while safely stepping out.
A wide array of door and installation configurations are available to make sure that any purchased walk-in bathtub is perfectly tailored to suit your needs. Sizes can range between 26 inches to 35 inches wide, while heights may vary from 35 inches to 60 inches. Especially if you live with elders, the safety features of walk-in tubs such as grab bars, anti-slip floors, and safety drain ensure everyone's safety without minimizing convenience.
Apart from offering high-quality safety features for your family, walk-in baths are also perfect for those looking for a small, spa session without stepping out of your home. Start enjoying the soothing benefits of hydrotherapy by resting against a heated backrest that will keep you warm throughout your soak. Meanwhile, free your body from pain and sore muscles with its built-in whirlpool jets massaging your spine, calves, and feet. Upon egress, notice how invigorated and refreshed you feel – a luxury that simply can't be offered by a traditional bath or shower alone.
PhilBIG PICKS:
1.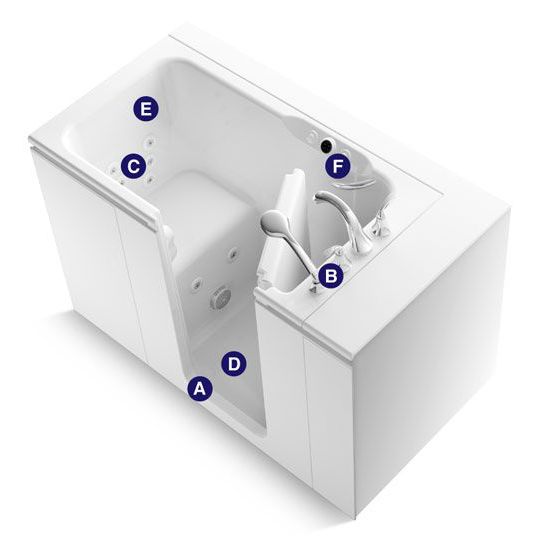 Kohler Walk-in Bath
A safe step into your bath, every time.
Easy-grip handrails and grab bars for safer bathing.
Step confidently into your bath with surfaces featuring extra grip.
Our bigger and better bath door is engineered for easy and accessible use.
Comfort at the touch of a button.
The soothing benefits of hydrotherapy create a spa-like experience.
Keep your neck and back warm as the bath fills to help release the tension of the day.
The ease of a shower with the comfort of a bath.
Quick fill and drain times ensure a comfortable soak from start to finish.
The extra-wide seat of the walk-in bath is up to 30 percent deeper than most walk-in tubs on the market.
---
2.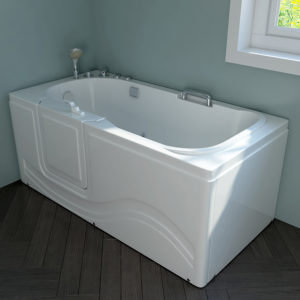 Relax Walk-in Tub Combo Bathtub with Seat Shower
Walk in tub combo bathtub with seat shower for old people
Walk-in Bathtub, Walk-in Tub with Shower, Walk-in Tub Lowes
Our brand is relaxed, simple and comfortable style, which is popular with customers. The color is white.
Can bring convenience for the elderly, so that the elderly safer to take a bath.
Characteristic features:
MODEL: RL-9002
SIZE:1530X760X640MM
COLOR: White
SHAPE: Rectangle
MATERIAL: Acrylic
Easy to shape: mold production and modeling diversified, malleable,
and can be personalized requirements of tailor-made.??
Environmental health: using natural materials, scientific formula, strict
operating, nontoxic , non-radiation, can be recycled, a new generation of
environmentally friendly materials.
---
3.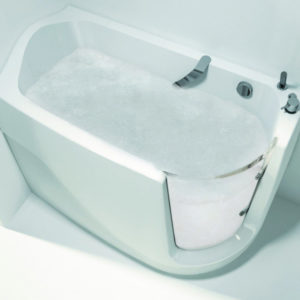 Aquatica Baby-Boomer-R™ Oxygen HydroRelax Jetted Walk-In Bathtub (220V/50/60Hz)
For those who suffer from severe dry skin, eczema, psoriasis or ichthyosis and are experiencing any type of dermatosis such as rashes, itching, and redness, Aquatica Oxygen HydroRelax bathtub will, without any additives, clean and relieve dry, itchy skin by cleansing, exfoliating and rehydrating the skin. Aquatica Oxygen HydroRelax is the answer to provide relief with a non-invasive solution, in just 20 minutes.
Aquatica Baby-Boomer Oxygen HydroRelax bathtub is also equipped with a traditional hydromassage system in addition to our Oxygen therapy system.
The Baby-Boomer walk-in bathtub is intended for corner installations with a safe and transparent curved acrylic door on its corner, which opens inwards to save bathroom space. The tub's design was inspired by a marriage of classic and modern styles to please many and fit most bathrooms. The tub's interior is designed for maximum seating comfort even though it's very small. By introducing the Baby-Boomer walk-in bathtub Aquatica has proved that even space-saving solutions could provide a lot of comfort by equipping this tub with our signature Tranquility water heating, hydromassage, oxygen therapy, air-massage, chromotherapy and Multiplex electronically controlled thermostatic faucet/bath-filler add-on options.