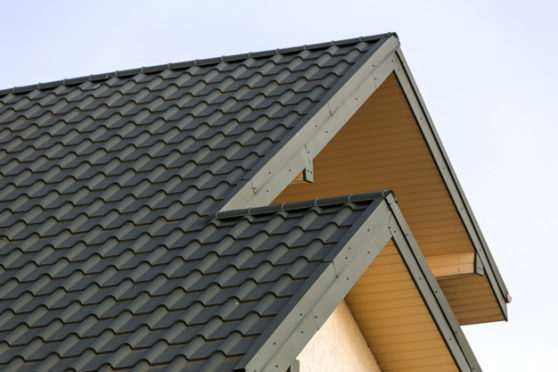 Ever wonder how your next roof might impact your local landfill? If you're planning to install a roofing system made from recycled rubber tire shingles, you're in for a truly pleasant surprise.
At present, old car tires remain to be among the largest contributors in global landfills, which is why extending their life cycle by transforming them into various types of building materials – including a roofing supply, can be a game-changer.
If you're worried about your recycled roofing straying away from your desired aesthetics, worry not. These recycled rubber tire shingles resemble slate shingles or cedar shakes rather than actual rubber tires. You may even pick among a variety of shapes, colors, and designs – allowing you to subtly integrate your eco-friendly efforts without sacrificing style.
Durability is one of the biggest strengths of this type of roof. When faced in extreme temperatures, rest assured that they will not crack, melt, or crumble – plus, they are also designed to be mold-, mildew-, and fire-resistant. To top them all, they are even low-maintenance, lightweight, and easy to install, which are ideal qualities in choosing the best roofing material.
Given their extreme durability and environmentally-responsible methods, it is no surprise how finding a roofing supplier for this type of material may not be the cheapest option you have. However, remember that upon installing recycled rubber tire shingles on your roof, you might not even need to replace them ever again. And if you do, your discarded roofs can be recycled again and again – and the fact that you can continuously save millions of tires from going straight to a landfill sounds pretty rewarding.
PhilBIG PICKS: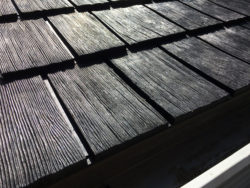 1. Euroshield Beaumont Shake
Euroshield® products contain 70% crumb rubber from tires and approximately 95% recycled content. We are the environmentally friendly choice in roofing, utilizing over 53% of the crumb rubber generated by Alberta crumb rubber processors to produce Euroshield® roofing.
---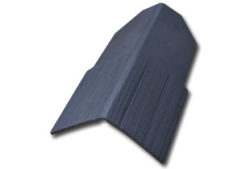 2. EcoStar Seneca Shake
EcoStar's Seneca Shake™ roofing tiles are custom crafted using real cedar shakes as a template to create an intricate texture that truly appears natural. These synthetic shake tiles are manufactured from 80% post-industrial recycled materials. Unlike real wood, Seneca Shake provides superior protection from the most extreme elements such as rain, hail, snow, fire, extreme temperature change and UV sunlight. Little-to-no maintenance combined with a 50-year warranty means a trouble-free roofing solution with lasting performance.
---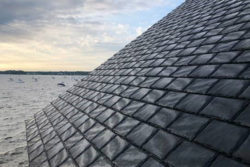 3. Weather Vane Roofing Rubber Shingles
While asphalt shingles often require a bit of maintenance throughout the years, the same cannot be said for rubber shingles. Rubber roofing has been known to last up to 50 years with little to no repair work required. Asphalt shingles have sealant that will fail over time while rubber shingles are mechanically locked together. As a matter of fact, when it comes to sealing, few roofing materials can match rubber shingles, which are naturally waterproof, eco-friendly and extremely wind resistant.
---
Got similar roofing products you want to share with us? Join us and become one of our PhilBIG Picks! Register today and get your first post for free.