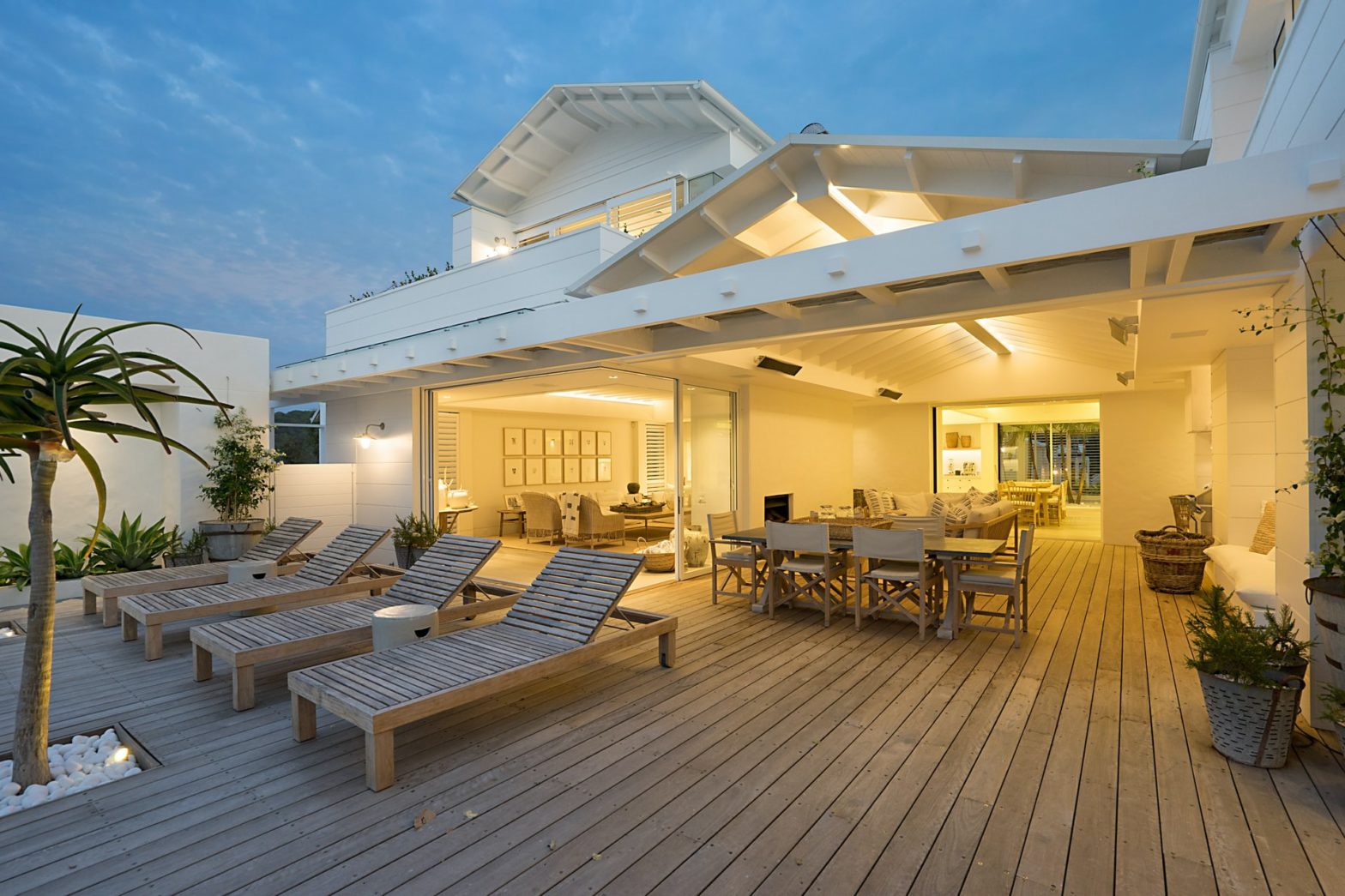 Are you one of those people who likes to hang around your porch, a three-season sunroom, or an outdoor living area? Whichever space you prefer, all of these have one thing in common – all of them require a little more special treatment on the ceiling department. With all the heat, rain, moisture, and other foreign, outdoor elements they are regularly exposed to, it's no surprise how selecting the proper material for your outdoor ceiling installation is one important decision.
Every house with an outdoor living area is different – different sizes, users, surroundings, and needs. If you're looking for that one outdoor ceiling material that best suits your home, here's a rundown on the different types of materials used in outdoor ceiling installation and how to find one that matches your home:
Traditional Wooden Options: Plywood and Tongue-and-Groove
If the look of raw, authentic wood lined up against your ceiling allures you, then you can opt for these two materials for a traditional look.
1. Plywood
Since plywood is considered to be the most popular ceiling covering among homeowners, it immediately became a well-known option for outdoor ceiling installation. However, there's a special type of plywood you need to keep your ceiling durable and resistant to moisture – which is quality exterior grade plywood. Another charm of a plywood outdoor ceiling is that you can paint it, which means that you can match the colors according to the rest of your home.
2. Tongue-and-Groove
Out of all the ceiling materials you'll ever see, this is probably among the most beautiful. Since it is made from different types of woods along with materials that can be customized depending on your preferences, a tongue-and-groove out ceiling can immediately become a show-stopper to your home. Tongue-and-groove outdoor ceilings usually come pre-painted or stained
Non-wooden Options: Beadboard, Composite, Plastic Beadboard, PVC
Here are four more ceiling installation materials for those looking for non-wooden options:
1. Beadboard
If you want a non-wooden option that can be easily installed over a plywood outdoor ceiling, then the beadboard is your way-to-go. Did you know that a beadboard outdoor ceiling hits three birds in one stone? Aside from its capability to be directly applied to exposed joints, a beadboard outdoor ceiling can be easily stained and painted. Have we also mentioned that it can naturally provide warmth to your outdoor living spaces?
2. Composite
Smooth and durable to mold, a composite material is specially designed for both ceilings and soffits. For those who've had unpleasant encounters with mold (and don't want to happen again), then a composite outdoor mold could be your best choice. Upon the sight of mold in the corners, a composite outdoor ceiling can be easily washed off until the mold is removed
3. Plastic Beadboard
This one is a nice camouflage – you can't even tell if it's wood or composite from the get-go! If you're not selective enough, there's a high probability that you'll mistaken interchange between wood, composite, and plastic beadboard. Don't fret, however, since the plastic beadboard is just as reliable. Upon installation, your plastic beadboard outdoor ceiling becomes maintenance-free – which frees you from any form of periodic ceiling maintenance.
4. PVC
Especially if your home is located just along a beach or a coastal area, PVC could easily become your best friend. Aside from its ability to withstand even the harshest weather conditions, its increased stability can minimize material expansion over time. In terms of aesthetics, you can even pick between different colors, as well as reversible edges where you can choose between bead and v-groove designs.
PhilBIG Picks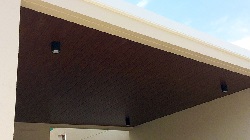 1. BrightPanels
BrightPanels is a form of synthetic wood which is made by foaming PVC. Aside from being 100% recyclable, it also looks like wood, feels like wood, and its lifespan is a hundred times longer than wood.
---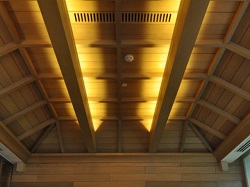 2. SolidWood
FILTRA Timber offers a number of wood choices for your ceiling. Whether you're looking for light weight or more high-end species such as Narra, Teak, or Mahogany, they have a variety of solutions available.
---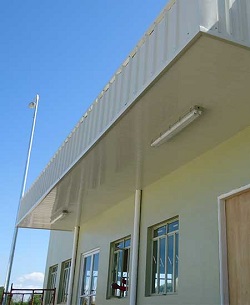 3. Atlanta Unique PVC Wall & Ceiling Panel
Atlanta Unique PVC Wall and Ceiling Panels are truly environment-friendly. Made of PVC, Atlanta Unique PVC Wall and Ceiling Panels do not contribute to the depletion of natural resources – especially wood. These panels are also not susceptible to termite and wood tick infestations.