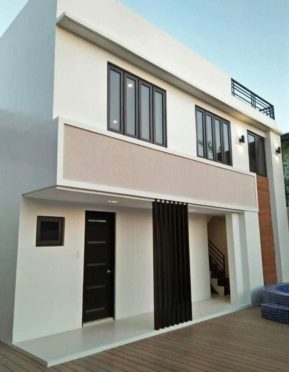 What are uPVC windows and doors?
Known as Unplasticized Polyvinylchloride, uPVC is a standard material often used in the construction of uPVC windows and doors. Its hard and stiff nature makes it an ideal alternative for painted wood, which is otherwise often used in window sills and frames for double-glazed buildings.
Aside from doors and windows, uPVC has almost entirely taken over the role of cast iron in the drainage and plumbing industry, the former being used for the production of downpipes, drainpipes, guttering, waste pipes, and more.
Why is it good to buy uPVC windows and doors?
High-quality material at an affordable price

Compared to the more expensive aluminum and hardwood timber, uPVC windows and doors come at a relatively cheaper price. However, costs may depend on individual quality and features.

Low maintenance without compromising strength and versatility

Aside from cleaning inside and around the frames a few times a year, your uPVC windows and doors can look after themselves. You don't even need to paint them! Because of their very little need for maintenance, this makes them an increasingly popular option for doors, windows, and other home utilities.

Secure in more ways than one

The lightweight yet sturdy frame of uPVC windows and doors make them difficult for intruders to enter any enclosed space. However, they aren't only secure in a physical sense – but also promise security against undesirable sounds, fire, as well as harsh weather conditions. Because of their great sound insulation, studies show that uPVC windows and doors can minimize outside noise by a staggering 70%. When faced with water and air, they remained unsusceptible to the natural elements. In terms of fire, they have also been proven to keep primary routes open for as long as 30 minutes – a long enough time to escape.

Saves energy

Did you know that installing uPVC windows and doors can reduce your home's heating costs – all the while keeping it nice and warm? This is due to its low thermal conductivity, which means that heat cannot easily pass through it. When fitted perfectly, uPVC windows and doors create a closed air system that minimizes heat loss.
Things to watch out for uPVC windows and doors
Make sure that they are structurally strong

Sure, the durability and lightweight nature of uPVC windows and doors are commendable. However, these are the same reasons why they are more prone to sashing and sagging – making them less structurally reliable compared to aluminum windows. When subjected to too much heat, they can even end up with ruptured frames.

Make sure that they are sealed just enough

What makes wooden frames appealing is their micro-pores that allow fresh air to revolve in and out of an enclosed space. Since uPVC windows and doors are intensely sealed, this strips them away from a nice, regular airing that is especially important in bigger houses.

Make sure that they have your preferred color and design

Compared to their aluminum and wooden counterparts, uPVC windows and doors remain to lag in the visual department. Whereas, wood and aluminum are compatible with multiple paints and varnishes in any color – allowing your frame a defined look that matches your home.
Is it dangerous?
As long as they're not burnt, uPVC windows and doors are completely safe and non-toxic. uPVC companies are also regulating their factories to ensure that their production doesn't cause any harm or toxicity to the immediate public.
The bottom line
Before looking over the latest or the most popular options when purchasing a new replacement for your doors and windows, the frame, style, and material of your chosen product must match your home and your surroundings' need – something that uPVC windows and doors can provide.
Ready to upgrade your home into something that can last a long time?
If you're looking for a trustworthy supplier of uPVC windows and doors, make sure to drop by Jordan Bros. Windows & Doors, Inc. along FDD Marcos Highway, Brgy. Mayamot, Antipolo City. You may also contact their Sales c/o Ms. Karen Hapil at 7212-1186 / 09298071421 / 09057385931 to request for a FREE quote and ocular inspection. Don't forget to ask about their 10 years warranty, free installation, and lifetime service.