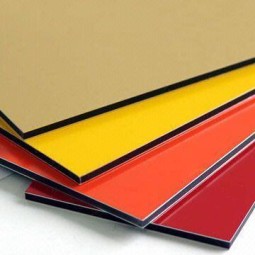 Gone are the days of using cheap and standard materials for building and construction industry.
In today's time, aluminum composite panels are one of the most economical materials that are available on the market worldwide. Because of its inexpensive cost, durability, lightweight, weather and fire- resistant, easy installation, and maintenance, aluminum composite panels offer home and building owners with a lot of advantages that come with it.
Apart from that, the aluminum composite panel can be used in:
Curtain Wall decoration, advertising board, signboards, like commercial centre, offices, banks, cladding, facades, roofs, ceilings, bathrooms, kitchen cabinets and balconies, partitions, furniture, canopies, tunnels, subway interiors, telephone booths, column covers or renovations, Display platforms, yachts, industrial usage etc.
Obtaining this material can provide you numerous benefits for your house or any infrastructure. If you want to know more about them and their offered materials, you can reach them at:
Website: www.spartansigns.com
Facebook: Spartan Signs
Mobile Numbers: 0922-865-1275; 0917-8107524; 0908-8185171
Address: 1687-C Angel Linao St. Paco Manila Philippines
Landline Numbers: 8525-1679; 8526-5455