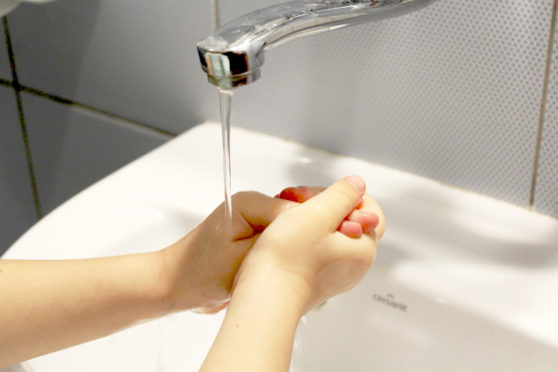 Anyone who has seen a toddler try to wash their hands can attest to how challenging it is to be a kid in an adult-sized world. But, did you know that it doesn't really take much to design a bathroom that's safe, comfortable, and attractive for you and your kids?
Especially if your bathroom is under construction or remodeling, you may be tempted to install smaller fixtures that your kids can easily access. However, what happens when your kids have grown out of these ergonomic, child-friendly standards? Save yourself from spending an additional $18,000 for your bathroom remodeling when you can simply follow these four, simple rules of kid-friendly bathroom design:
When you design a bathroom with kids in mid, height and accessibility matters a lot. This is why opting for lower toilet seats – as low as 15 inches coupled with child-friendly grab bars are perfect for potty training sessions with your kids. While new faucet technologies allow you to pick from a variety of faucet designs, a single-lever faucet is a way to go. Since it has a simple mechanism, children can easily control the temperature and pressure by simply moving the lever back and forth. Lastly, conclude your kid-friendly bathroom remodeling by propping your fixtures against a textured flooring. Apart from providing much-needed anti-slip support for your kids, they can also provide an interesting touch to an otherwise plain room.
For a bathroom to be fully-functional, it shall attend to the unique needs of every family member – young and old. By setting your bathroom up with a "kid appeal," not only does it provide a safe space for babies and children, but also allows space to "grow" with them.
PhilBIG PICKS:
1. Kohler Family Care Suite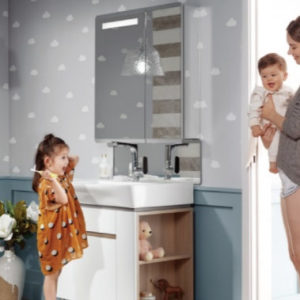 Complete Bathroom Solution for Every Family Member.
KOHLER Family Care Suite attends to the unique needs of every family member – young and old alike, with specific features designed for the safety, health and convenience of infants, children, women and seniors.
---
2. Delta Angular Modern Decorative ADA Grab Bar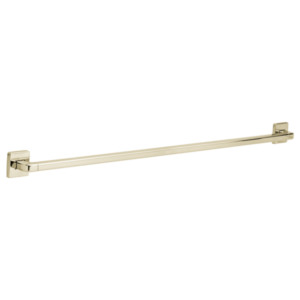 Wood blocking is preferable behind all wall surfaces. If wood blocking is not available, the supplied fasteners are recommended.
Mounting hardware and mounting template included with product.
Decorative ADA compliant grab bar when installed per accessibility guidelines of the act.
---
3. American Standard Townsend Single-Handle Bathroom Faucet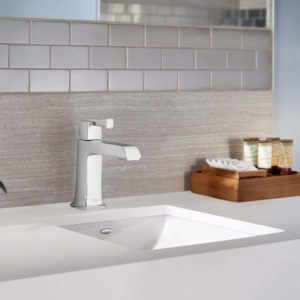 The Townsend single-handle bathroom faucet from American Standard was inspired by the impressive architecture of the Manhattan bridge. Its tapered edges and genuine craftsmanship make the Townsend single-handle faucet a stately choice for your bathroom, with a lifetime of drip-free performance. With four stand-out finishes to choose from, and a full line of coordinating bathroom products, the Townsend collection is certain to elevate the look of your bathroom. Innovative features accompany this impressive design, including an exclusive Speed Connect metal drain that makes installation easy, and a maximum flow rate of 1.2 gallons per minute that helps to save water without sacrificing performance.
Features
Architecturally inspired tapered design
Exclusive Speed Connect metal drain installs in less time, using fewer parts with no adjustments required
Ceramic disc valve cartridges offer drip-free performance for a lifetime
Adjustable hot limit safety stop helps to prevent accidental scalding by limiting the amount of hot water allowed to mix with the cold
Lead Free
ADA Compliant