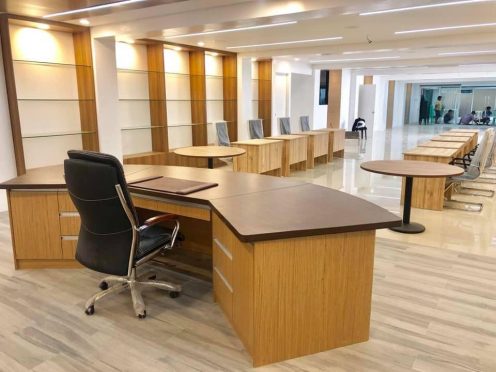 Corporate building construction isn't just about building new spaces; today's corporate facilities require the flexibility to accommodate changing technology and the foresight to operate efficiently.
When your company needs new office space, you need it built quickly, on budget and with minimal disruption to your daily operations. When we build corporate interior projects, we create your ideal space by providing smart, innovative solutions matched with fast and safe execution – ensuring the quality you desire without disruption to your employees.
Your organization's culture drives the workspace. Modern facilities serve as recruiting tools designed to attract and retain the best employees. Our keen ability to bring your vision to life is unmatched. Let us build the corporate office that works for you.