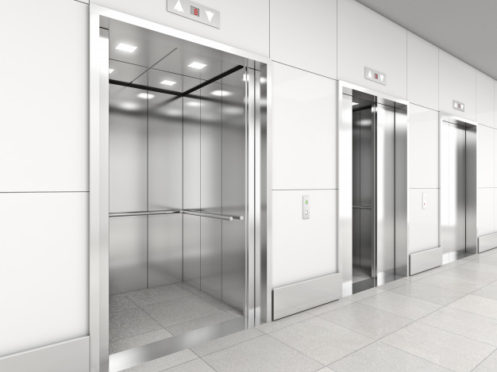 Just as its name suggests, an elevator door restrictor is a device that prevents the car door from opening unless the elevator is landed on a floor. Essentially, it prevents the passengers from going out of the elevator at inappropriate floor levels, thereby eliminating fall-related accidents on elevator hoistways.
Although the role of the conventional door restrictor as an integral part of any modern elevator has been a game-changer, what happens when an unexpected power interruption occurs, leaving such equipment all by itself?
Thanks to new and improved elevator door restrictors, ensuring that an elevator door remains shut until it reaches its designated unlocking zone. During unexpected power interruptions, passengers are securely kept inside until their service resumes. Universal, flawless, and 100% code-compliant, these door restrictors are true models of passenger safety and peace-of-mind.
Magnets and Sensors at Work
These elevator door restrictors showcase two vital technologies that set themselves apart from the norm – one that is responsible for holding the lock in place through rock-solid locking mechanisms that use special magnet technologies, and another that signals the corresponding locking systems when the elevators arrive at their unlocking zones.
Use of RFID Technology
It is no doubt how RFID is already an established technology, used by both Boeing and NASA that ensures top-notch accuracy and consistency. For this door restrictor, however, RFID is tasked to ensure that door operations run perfectly – every time.
Despite being usually seen as a mere liminal space that transports users from one space to another, elevator doors can make a lasting impression about your building – depending on how you view them. By upgrading your elevator components starting through their doors, it can dramatically improve elevator service and establish trust among its passengers.
PhilBIG PICKS: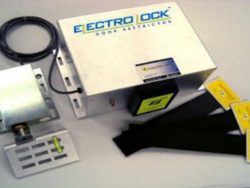 1. Electrodyn Electrolock Door Restrictor
ElectroLock™ is an innovative door locking technology that ensures an elevator door remains locked until it reaches its designated unlocking zone. It is the only door restrictor that is universal, flawless and 100% code compliant to ensure passenger safety and peace-of-mind. Passengers are kept securely inside in between landing zones in the event of a power-loss or breakdown.
---
2. Adams Elevator HatchLatch® IV Electronic Door Restrictor
As with previous models, our latest HatchLatch® offers superior protection by ensuring that the elevator cab doors stay shut and locked between landing zones, keeping passengers safe in the event of a stall or breakdown. Our new and improved HatchLatch® IV builds on the success of the industry's leading choice in electronic door restrictors. This new model uses an improved sensing circuit design that not only significantly reduces installation time and complexity, it also has an improved solenoid control that boosts overall performance and reliability.
---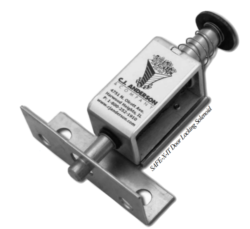 3. C.J. Anderson & Company SAFE-X-IT Door Restrictor
The C. J. Anderson SAFE-X-IT Door Restrictor is designed solely to prevent the opening of passenger elevator car doors when the
elevator is outside of the unlocking zone.