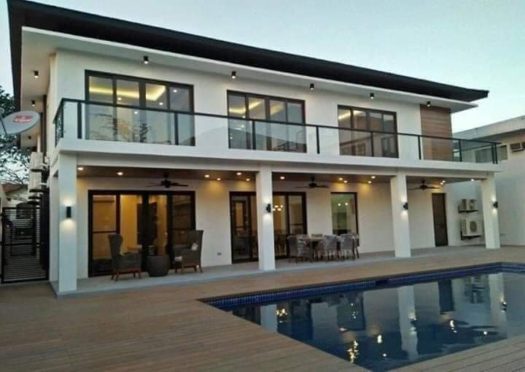 If you are looking for uPVC windows and doors suppliers, look no further. Jordan Bros. Windows & Doors offers you items tailored to your fashion needs and lifestyle – leaving your home remarkable and durable!
Jordan Bros. Windows & Doors, Inc. ventures into the production of high-quality uPVC doors and windows ­in the Philippine market, giving every end-users greater confidence in the uPVC products. Since the Philippines lies below the equator and receives more solar radiation, Jordan Brothers' uPVC products are specially designed for the Philippines' tropical climate, with intricately selected and formulated micro-ingredients that can stand against rust, corrosion, heavy rains, strong winds, and ultraviolet rays. Unplasticized Vinyl Chloride or uPVC windows are known around the world for their durability, low maintenance, and thermal efficiency. This is also the new fashion, eco-friendly, and somewhat economical trend. The durability of the product is one of the greatest selling point to the customer, which is also why architects and contractors also prefer using uPVC windows and doors.
Jordan Brothers offers free quotation and ocular visits for interested customers, and if you purchase uPVC windows and doors from them, they also offer 10 years warranty and lifetime service.
Now, what's next? Get a head start for your 2021 home improvements! Durability starts here. Contact Jordan Bros Windows and Doors now! You may reach them through the following:
Factory Address: FDD Marcos Highway, Brgy. Mayamot, Antipolo City
Contact Numbers:
Landline: 7212-1186
Smart: 09298071421
Globe: 09057385931
Emails: [email protected] / [email protected]
Instagram: jordanbrothers.windows.doors
Website: www.jordanbrosglass.com
Sales Marketing Manager: Karen Rose Hapil