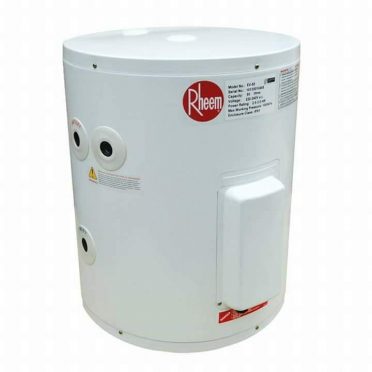 ELECTRIC STORAGE WATER HEATERS. Best Overall Electric Tank Water Heater: Rheem Performance for home and commercial use. "You have plenty of hot water whenever you need or want it." Enjoy the benefits of hot water now.
GENERAL FEATURES:
Blue diamond enamel coating for inner tank.
Exclusive single welded line on inner tank.
Magnesium anode for water purification.
CFC free polyurethane insulation: thickness 20mm.
Corrosion resistant, Classic design for ABS/PP body.
Double safety protection.
Multi functional safety valve.
Equipped with TPRV (Temp. Pressure Relief Valve).
Blue diamond enamel coating for water inlet / outlet.
External temperature control knob with pilot lamp.
User friendly and less maintenance.
Available in different size's.
* 20 Gals
* 30 Gals
* 36 Gals
* 71 Gals
* 90 Gals
* 130 Gals
WE INSTALL & DELIVER in Metro Manila, Metro Tagaytay, Metro Baguio, Metro Cebu, Metro Davao.
FREE Ocular Inspection
12 months Warranty
You may contact our Professional Water Heater Consultant Prince Jarnel Catadman @
Mobile Globe 0915.9654700 / Smart 0929 2436003
ECOTHERM WATER HEATING CO. : Quezon city, Manila Philippines.
Pls LIKE & SHARE our page : www.facebook.com/ecothermtagaytay