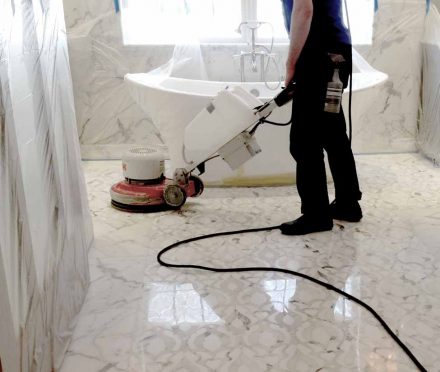 Commercial properties should have a stone maintenance program that is designed for the facility and type of marble, granite, or other dimension stone. We offer a customized maintenance program that can guarantee you will never need to restore your floors again.
Maintenance programs are less expensive than periodic restoration and your facility will look new all the time. Our skilled technicians know what it takes to maintain your floors and are accustomed to working in hotels and office buildings where there may be guests or clients.
Our commercial maintenance is completed after your busiest hours of operations are over and we complete the work prior to the start of the day. Our technicians are highly trained and insured employees. We do not sub-contract any of your work so you can rest assured it will be completed with the pride of delivering you the beautiful floors and surfaces you desire.