Pvc ceiling panels are very easy to install and look after. Especially in wet rooms, our PVC panels are an excellent alternative to decorating your ceilings and making them waterproof.
FEATURES:
Impenetrable by insects or termites.
Fireproof, moisture-proof and mold-proof.
Easy to install and clean.
High impact resistance.
Won't rust or rot.
100% recyclable.
Good sound and heat properties.
Acid and alkali resistant.
Elegant and attractive
Economical.
The service life of more than 30 years.
Different designs to suit all decor.
Now that you have a broad idea of how PVC ceiling panels work, you might have a few questions right now on how they work, why they look a certain way, and more. Here are your frequently asked questions on PVC ceiling panels, along with some of the answers for that:
What does PVC mean?
Simply put, PVC means polyvinyl chloride – which is a very popular kind of plastic these days. Aside from a visually-appealing look, PVC ceiling panels are budget-friendly, easy to install, and an ideal alternative for traditional building materials such as wood and clay, among others.
How are PVC ceiling panels made?
Did you know that PVC ceiling panels are manufactured by combining two PVC sheets almost 5 to 8 millimeters apart? To resist possible reasonable impact, these sheets are then joined with a mesh structure – even adding in special chemicals to make them fire-resistant.
Connecting these panels together is also very simple. All you need to do is to watch out for a "clicking" sound as you affix two panels together, finished off with a variety of screws and fittings.
Can PVC ceiling panels support lights?
The short answer is – no, they cannot support recessed lights just as any other suspended ceiling panels. This is simply because they are not engineered to do so. If you insist on using lights with them, however, just make sure to use a standard recessed light bracket – particularly one that supports the weight of the tile on the grid.
PVC ceiling panels are really lightweight, will they lift and flutter in the grid?
Before answering this question, first, you need to know what the terms "lift" and "flutter" mean. Basically, these terms refer to the rapid air pressure changes that occur in a room. Take note, however, that most rooms usually don't have that problem.
Here's the thing, it doesn't matter how light or how heavy these PVC ceiling tiles are – what matters more is where they are installed. This is where uplift prevention clips can go handy, especially if you're planning to use heavier PVC ceiling tiles.
How about the borders?
If you're concerned about the corners of your ceiling having a (possibly) messed out layout, then investing in "border tiles" could take your worry away.
But they're made of plastic! Aren't they dangerous?
Yes, they're made of plastic – but it doesn't mean any harm. In fact, here's what it means to have plastic ceiling panels (that is, PVC ceiling panels) for your home:
Low-maintenance: you can easily paint and trim them, they don't collect dust, and they won't nurture mildew
Durable: they don't absorb stain and moisture, plus they don't produce cracks when moving them
Visually-appealing
Widely available: PVC ceiling tiles are made from 75% less raw material, making them efficient to ship
Fully recyclable: some companies even accept used PVC ceiling tiles to be swapped with other models
PhilBIG Picks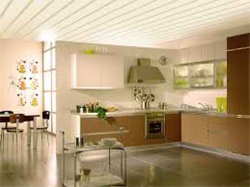 1. Optima Wall & Ceiling Panel
A product by Hornitex Philippines, Inc. the Optima product line not only consists of PVC ceiling panels, but also include baseboards, high pressure laminates (HPL), and polycarbonates.
---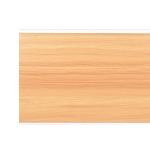 2. P. Tech PVC Ceiling Panel in Light Oak
This is a PVC ceiling panel product by P. Tech carried by Wilcon Depot. It has a matte light oak finish, with the panel itself measuring 2.95 m x 25 cm x 8 mm. This panel is applicable for both indoor and outdoor use.
---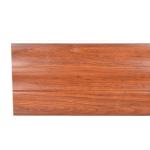 3. P. Tech PVC Ceiling Panel in Light Oak
A similar product by P. Tech, just in a richer, darker shade of cherry wood.