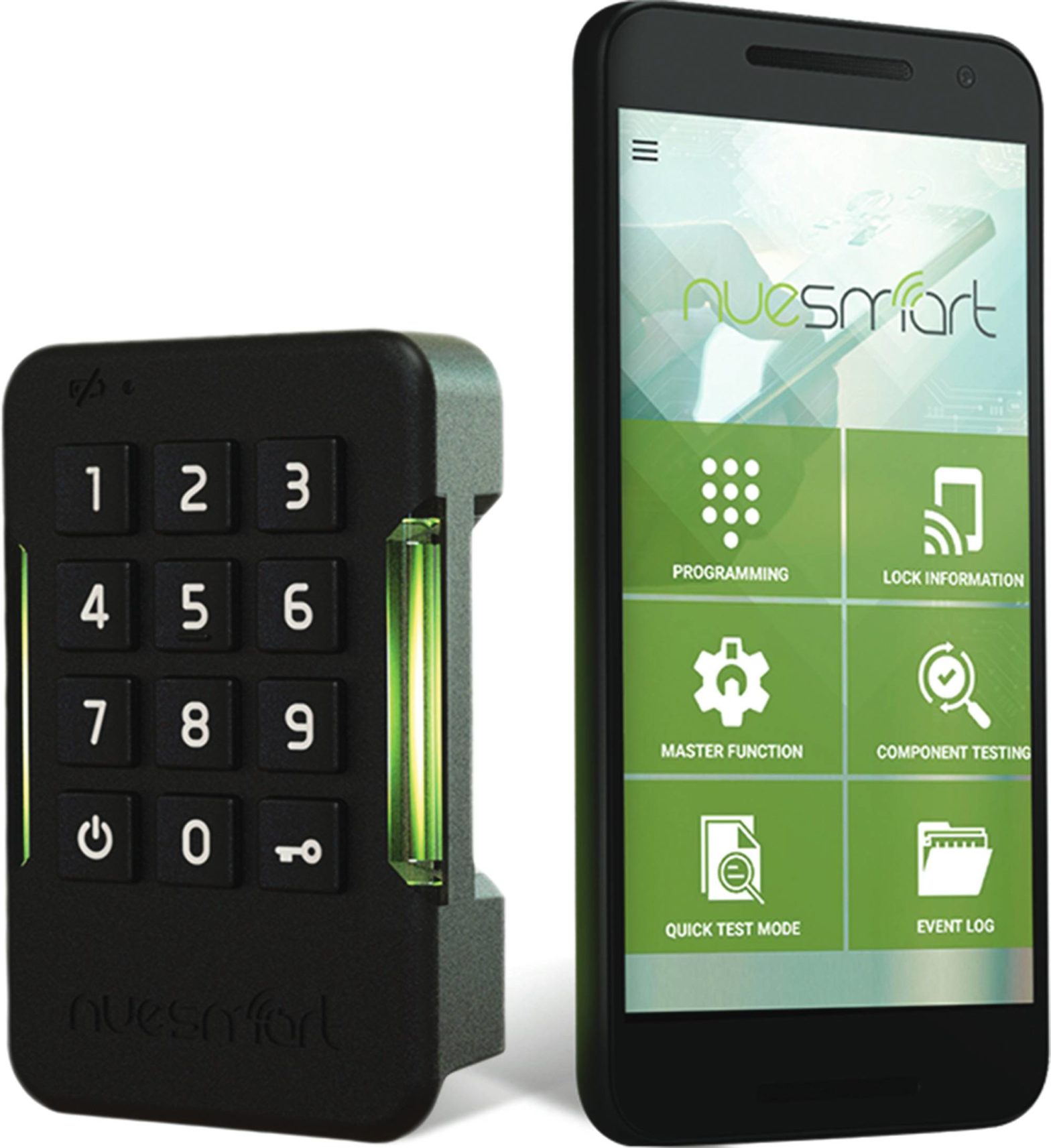 The NS1000 Smart Battery Lock is Nuesmart Inc.'s flagship product launched in 2018. The NS1000 is a digital lock that is administered by a mobile application management system, the first of its kind. The NS1000 revolutionizes the digital lock industry, paving the way for new technologies to emerge within the digital lock market. Nuesmart Inc.'s road-map for its product line is something to look forward to with a great sense of anticipation.
NS1000 SMART DIGITAL BATTERY LOCK
The NS1000 is designed and built from the ground up and is completely run via an app. This digital smart lock is a flexible and powerful modern digital lock system, with no need for a key or RFID. It's customizable and can be controlled by any mobile or tablet device at any time. The NS1000 has several operation modes that can be configured flexibly, depending on the application and preferences of the user.
It's easy to use and quick and easy to configure and install. The NS1000 smart lock is wireless and allows for easy and cost-effective retro-fitting. Rated IP54, the NS1000 is made with durable all metal locking system and can function in any kind of environment, be it wet or dry.
PRODUCT APPLICATION
The NS1000 Smart Battery Lock for lockers, cabinets and furniture will give businesses the freedom and flexibility to safely secure personal belongings without the hassle of messy wires or complicated IT systems. By combining advanced hardware with a powerful yet easy to use mobile software app, the NS1000 can be integrated to almost any design of locker or cabinet for efficient use of personal and shared storage space.
DESIGNED FOR
• Real Estate Developers
• Data Centers & Server Rooms
• Hospital & Medical Facilities
• Fitness Centers & Gyms
• Schools & Universities
• Architectural firms
• Day-care Centers
• Condominiums
• Spas & Saunas
Nuesmart
Don Bundalian
+63454998544