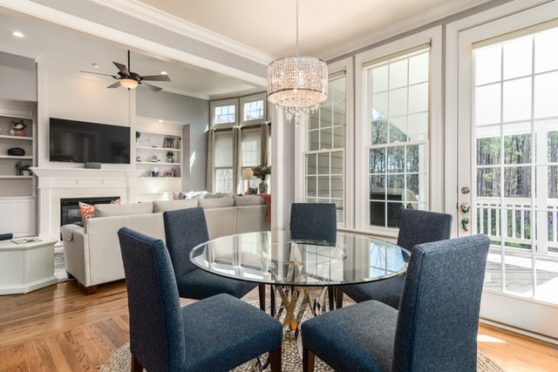 The debate on which between uPVC and aluminum is a better material for windows has been a longstanding one. This makes finding the right material for your windows a big decision to make. After all, you'll have to look at them every single day!
Although both uPVC and aluminum are great choices for windows, eventually you'll have to pick one that best suits your home. Here are some pointers you need to watch out for:
What are uPVC windows?
Also known as unplasticized polyvinyl chloride, uPVC has been a popular and cheaper choice for window frames – especially those with double glazed windows. This makes uPVC a commonly used material for the majority of newly-built homes.
What are aluminum windows?
What makes aluminum windows special is how they stand out, making them a nice and long-lasting accent for many years to come. Because of their sleek and modern design, aluminum windows are often viewed as a delicate feature, although in reality, they're actually more secure than any other building materials.
Factor #1: Aesthetics
If you're after clean and minimalist window frames, then aluminum window frames might appeal to you. This is because they tend to be slimmer than their uPVC counterparts, which results in better sightlines – eventually enhancing the view from your windows.
Aside from sightlines, aluminum windows are more capable of accommodating larger panes of glass. This means that for large windows, you don't have to divide them into multiple window panes, resulting in better views and lighting.
Factor #2: Durability
Although uPVC is highly durable resistant to rot, uPVC frames can also degrade over time, albeit at a much slower rate than wooden windows. If you're leaning towards uPVC window frames, you might need to replace them every two to three decades – which is actually a pretty long time.
Aluminum windows are more durable, however, with window frames that can last up to 45 years (or four and a half decades) since they are resistant to rust, and do not degrade in the same way as uPVC.
Factor #3: Maintenance
If your only concern about choosing between uPVC and aluminum windows is maintenance, there's nothing much to worry about, really. Both materials are resistant to warping and rotting. They are also very easy to clean – all it takes is a quick cloth wipe every now and then.
Factor #4: Pricing
Because of their higher manufacturing and material costs, aluminum windows tend to be pricier than uPVC windows. In the long run, however, the more superior and robust materiality of aluminum windows makes them a very cost-effective option than uPVC.
For those looking for a more affordable right off the bat, uPVC windows offer a "fit and forget" option which is highly resistant to rot combined with a longer lifespan.
Factor #5: Security
Because of their multi-lock points and reinforced frames, both uPVC and aluminum windows are extremely secure.
Factor #6: Thermal efficiency
It is no doubt that uPVC is a great insulator offering extremely high levels of thermal efficiency. However, aluminum windows can also achieve the same effect thanks to thermal breaks – which consist of barriers that prevent aluminum-to-aluminum contact from the windows' inside to the outside. These make your home warmer for longer periods.
uPVC vs. Aluminum windows: What's best for you?
Just as we've mentioned earlier, there's no "right" answer in choosing between uPVC and aluminum – it all boils down to your budget, property style and age, and your personal preferences. Understanding how every homeowner is different while uPVC and aluminum window frames exhibit similar qualities on ease of cleaning, low maintenance, and cost-effectiveness – especially for homes with double glazing, saying that one is better than the other is not that simple.
Have you decided already?
Jordan Bros Windows and Doors offers both uPVC windows and Aluminum windows. Get a quick and affordable price quote today.
Contact details: 7212 -1186
Globe: 0905-7385931
Smart: 0929-8071701
Instagram: jordanbrothers.windows.doors
Website: www. jordanbrosglass.com
Facebook: https://www.facebook.com/JORDANBROSW
Email: [email protected]
Look for: Ms. Karen Hapil